Food distribute counter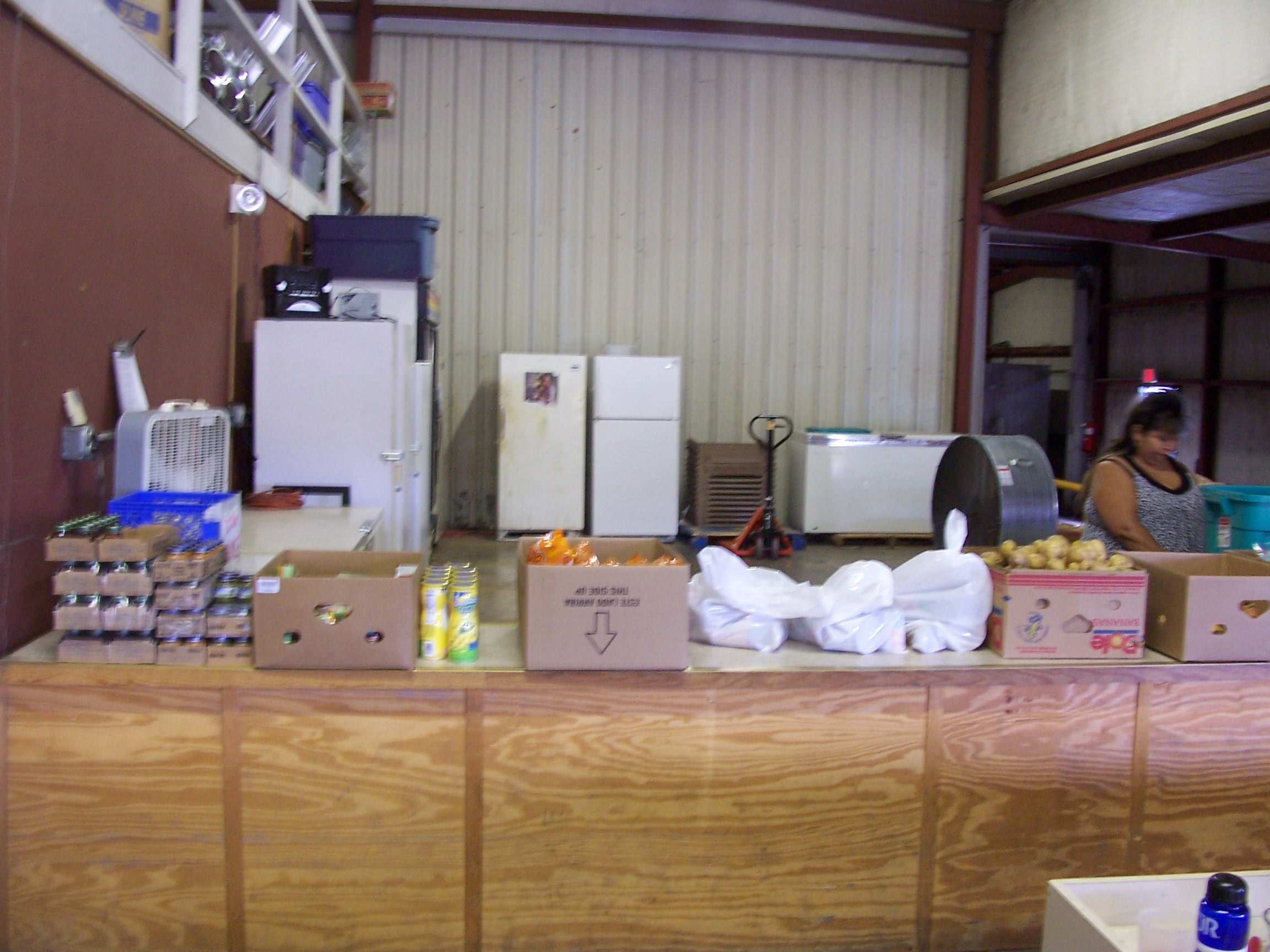 Food counter where clients bring food voucher issued to them in our business office. They receive food bag plus many other items such as milk, bread, yogurt, vegetables and fruit.
Food warehouse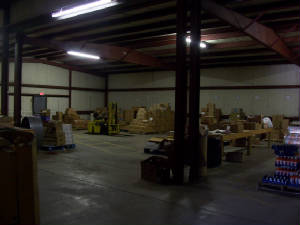 Food warehouse where food is brought in, sorted, stored and food bags made up to hand out. Over 600 food bags each month are made up here.
With this truck we cover Palo Pinto county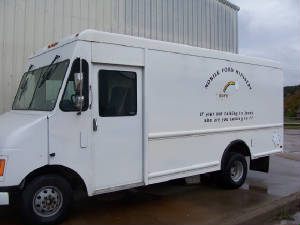 Our mobile food ministry makes food accesable to 85.5% of the population of Palo Pinto county. This truck carries food baskets, computers and printers and client files to the communitys all over Palo Pinto county.